Label Connector for QuickBooks allows you to rapidly produce Labels , utilizing all the important data that you already have in QuickBooks.  
More…..
Manage Medical supplies as well as pharmaceuticals, optimize Inventory, make better use of Drugs before they expire. 
More…
Bartender Label Design and printing software.  Stand alone or integrated with other Accuware products.  
More…
For Customers using QuickBooks Online edition.  Quickly generate Labels and Barcodes onto Labels.   
More…
Browser Based Asset Management software. Used by companies such as Viacom. Great for keeping track of Valuable fixed Assets. 
More…
Browser Based Inventory Management solution.  Manages both consumable supplies as well as Serialized items that are single items that are more valuable.  
More…
All the features to save you time
The Accuware Advantage
All our applications have been created leveraging years of experience since 1991 with Inventory Management and Label generation. ( select images below to enlarge / view in light box)
QuickBooks Expertise
Our Label Connector Product can be modified to make use of any Data in QuickBooks.  Contact us if you have special business rules that may require modification.
Label Printing Expertise
25 years of Labeling expertise.  We can consult with you on how to best configure QuickBooks to unleash more label printing capability. 
Web Design
Our Browser Based Products make use of Microsoft .Net development techniques as well as reliable and scalable Microsoft SQL server database.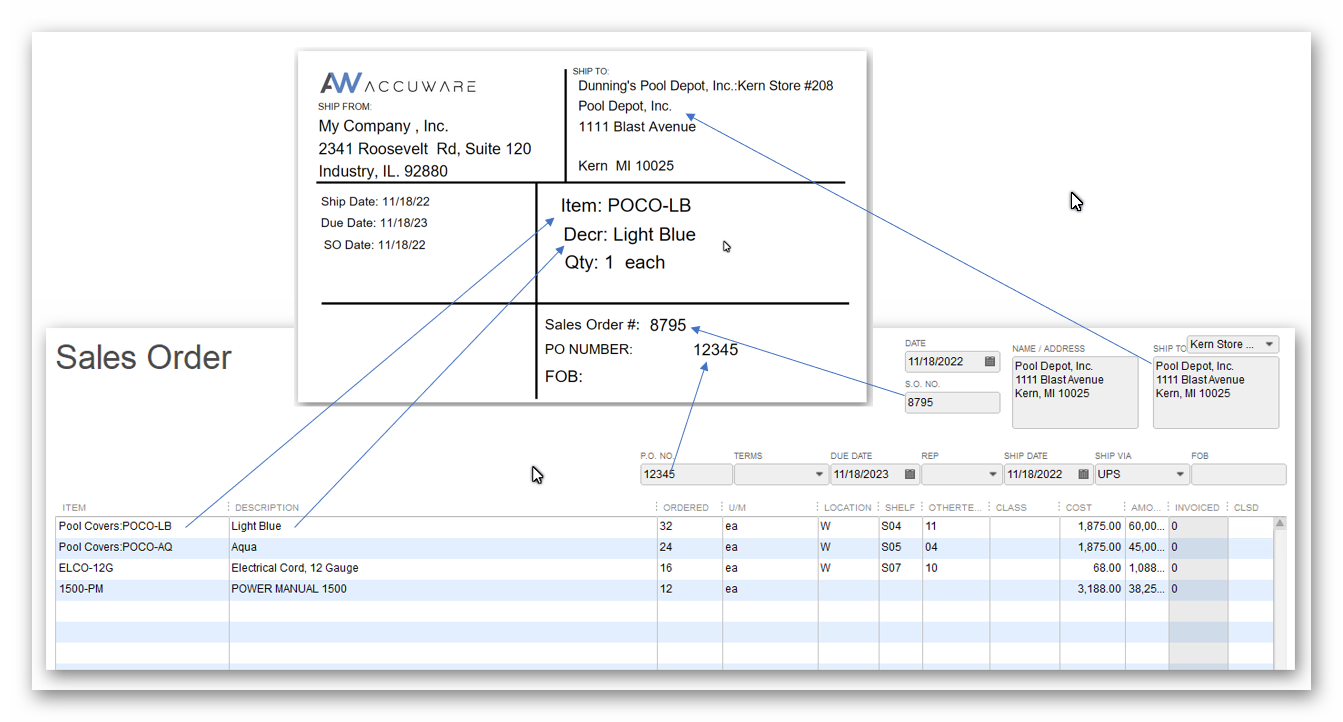 Look No Further. Get Started Today
Speak to an Expert
We welcome the opportunity to speak with you about the product any time. Give us a call at 1-630 858 8410
LEARN MORE
We are expanding an extensive library of our features and functions. Fill out the very brief contact form to see an insiders view.
Customizable
Accuware is very experienced at connecting our Inventory Tool to other applications within your enterprise to help automate your Inventory Management