Count Inventory for  QuickBooks Support Downloads
Count Inventory Downloads
Help Video's for Counting App  ( Both the pc tray App and Mobile App) 
Installation of Server side ( pc side)  Tray App. V 31
Install of Mobile App. 
Overview
Steps to get the system working  ( Server Tray App ) 
2.) Open your Trial Email on pc/ Server
select download Now for Windows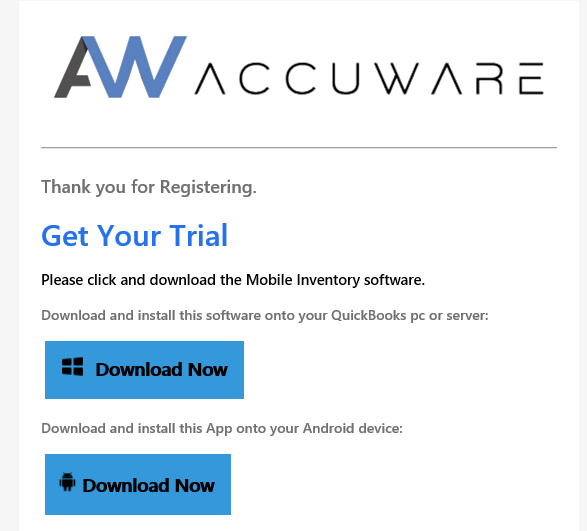 3.) Download and Install the Windows App
Note:  the application is safe please use "Install anyway" option.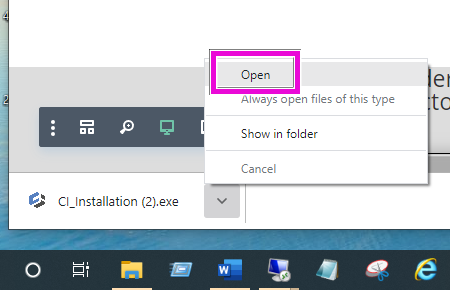 4. ) Run the Windows Program
for the first time, this adds the program to run in the tray.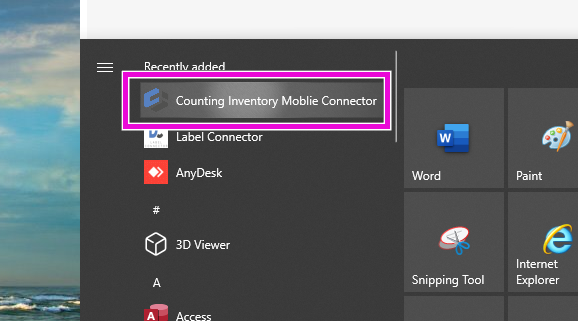 5.) App will open for set up or right click our Icon in the tray
Near the clock in lower right.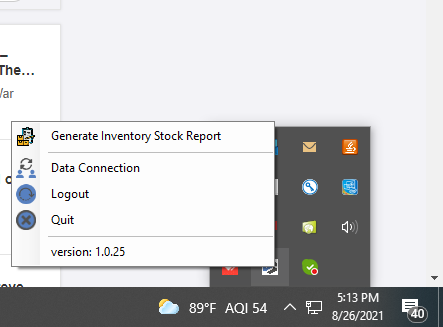 6.) Log in using credentials from Trial form.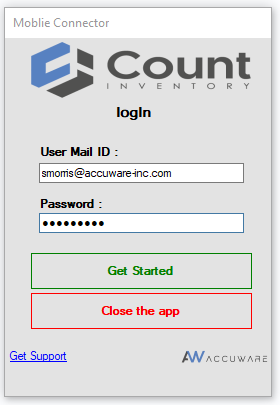 7.) Get your Connection Code for your Mobile App
save this for later when you log into the Android App
8.) Select your QuickBooks Company File
then press Connect Company file button, QuickBooks will open it's App authentication screen.
9.) QuickBooks Authentication
Initially select "Open".  Note: QuickBooks Must be logged in as the main Admin and in single user mode.  ( this is required only once!)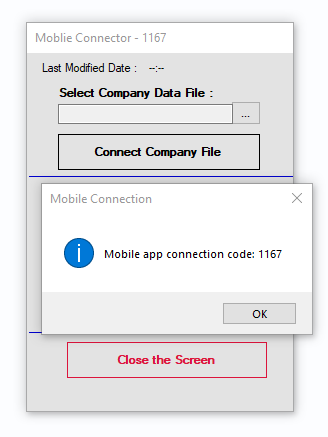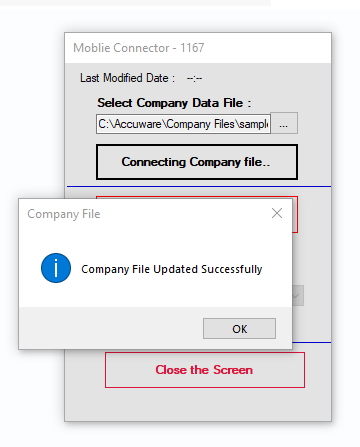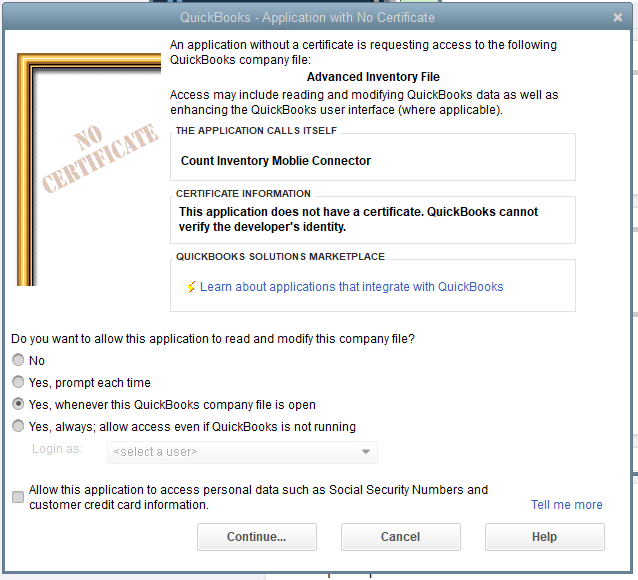 10.) Sync your Items and Account names
We only load the Account names themselves. This account will be used for the adjustments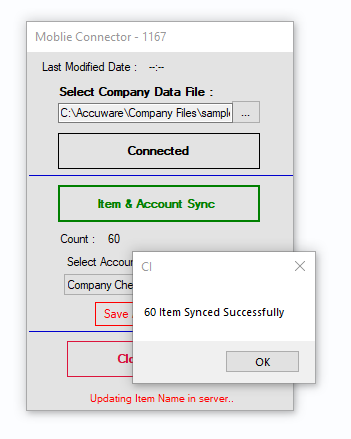 11.) Select which account to use for Adjustments
Select an appropriate QuickBooks account to use for your Inventory adjustments transactions that we perform ; Then save it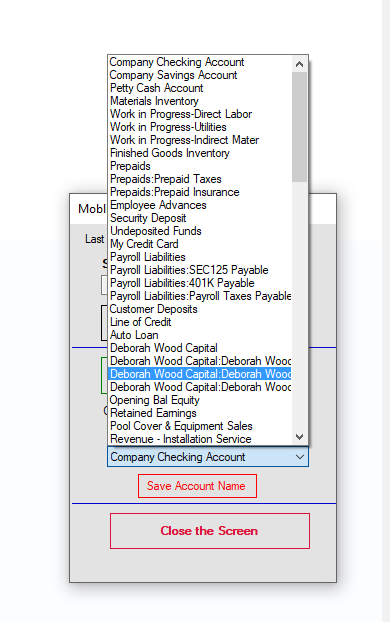 12.) Select Close the screen Button
the app wil remain running as a Tray app for you Near your clock in lower left of your screen.
You can right click on this tray Icon any time to re-perform any of the functions